Blues Music, Photographs & Postcards
Blues
Listen to a selection of New Zealand Blues featuring Albums from Hammond Gamble, The Garage Swing Band, Noel Coutts, Jon Hooker & Billy Vallance, Steve Gainsford, The Remarkable Beat Roosters, Handsome Giants, Mike Garner and Susan de Jong.

JUST RELEASED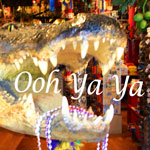 Ooh Ya Ya - The Garage Swing Band
Get It While It's Hot!
If you are visiting New Zealand and fancy a night of New Zealand Rhythm & Blues why not visit the venues listed on our New Zealand Blues Scene page and with an ounce of luck you might also catch one of the featured New Zealand Blues artists.
NZ Acoustics
NEWS! - Now available in New Zealand for the first time - off the shelf acoustic sound control panels for restaurants, hospitality, offices, bars, studios and home from NZ Acoustics Ltd. A range of budget and professional models is available all at very reasonable prices.
Photography
Sell Your Photos, Videos & Illustrations - you can sell your photos, video clips and illustrations right now. Register for Free at any of these top agencies now, browse their on-line catalogues of high quality images and find out what's in it for you.